Strong Families Program
The Strong Families Program (SFP) is an OC Johnson Program, open to all YSD1 families. Strong families make strong students.
What We Do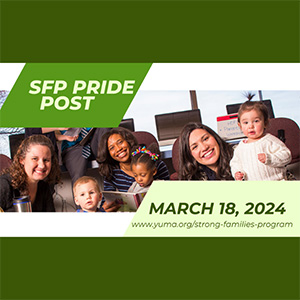 The goal of the SFP is to improve students' academic skills by strengthening the family as a whole unit. This program empowers families to reach their goals and teaches skills you can use to become the strongest family unit you have ever been. (And we have some fun along the way!)
What have we been up to? Read the latest in our current Strong Families Program newsletter.
How Do We Do That
We get together for classes, workshops, and field trips that help families build the skills they need! We cover topics such as:
What is AVID?
The five components of learning how to read
Parent & child relationship building
Communication styles & techniques
How to write a resume using Microsoft Word
The possibilities are endless!
Want to learn something that is not listed here? Our participating parents and guardians get to tell us what they want to learn more about!
Earn Rewards
Not only do participating SFP parents receive free resources, materials, and activities. They also earn rewards for consistent attendance and participation. Some examples of rewards are:
Every month parents can earn a free book of their choice.
Every 20 days of parent/guardian attendance earns a free piece of an at-home library corner including a bookshelf, reading lamp, comfy chair, and more.
Some community partner workshops include a giveaway or drawing for participating parents/guardians.
Get in Touch
Have questions, or want to get in touch? Please contact the Strong Families Program Coordinator.
Amanda Salasibarra
Family Literacy Specialist at OC Johnson Elementary
(928) 502-7900
Or fill out our SFP information request form.